On Friday we made fruit salads in class. We had already tasted fruits to find our favourite and designed our fruit salads, then on Friday we had to cut up the fruits we wanted and mix them together. We tasted our finished fruit salads in class and most of us had some left over to take home and…
Category: Year 2 Blog
What a busy half term Year 1 &2 have had, learning all about explorers such as Christopher Columbus and Neil Armstrong. This afternoon, at the end of the half term, we had a treasure hunt around school looking for things explorers might need to use. We found a map, a compass, a rucksack and some…
Category: Year 2 Blog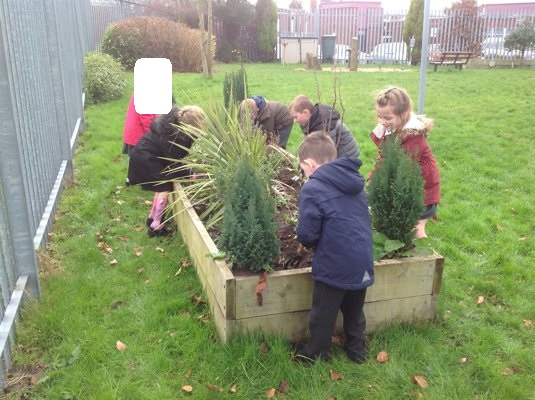 Year two went out to do some gardening this week. Our topic this half term is all about growing plants and we want to get our planters in the memorial garden ready to sow some seeds soon. We have lots of weeding to do first though! We could see different signs that spring is here too, such as…
Category: Year 2 Blog
This week Year 2 have been learning about another faith, Judaism. We saw how a Jewish family prepares for and celebrates Shabbat each week. We made cards to wish people a peaceful and restful Shabbat.
Category: Year 2 Blog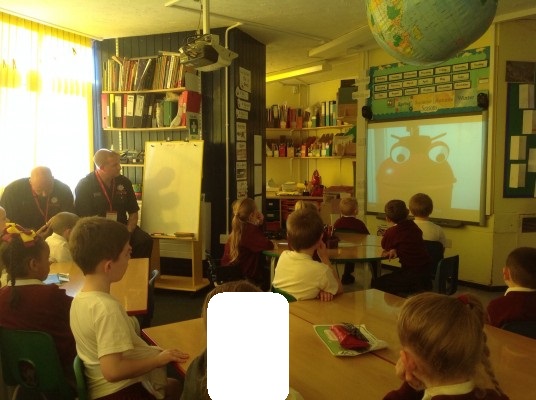 This afternoon the firemen came into school to talk to Year 2. They told us what to do if there is a fire in our houses. It was fireman fun and we leant a lot!
Category: Year 2 Blog
In Year 2, we have been busy writing our new adventures for Katie Morag. We had some great ideas and have written some really good stories. Well done everyone - you have worked very hard!
Category: Year 2 Blog
Today Mrs Dawson came back into school to help us dig up the potatoes we planted earlier in the year. They hadn't grown as well as they could have because of all the heavy rain but we managed to find 49 potatoes. We all had a great time digging for them and we pulled up lots of weeds too. We are…
Category: Year 2 Blog
We have been having tennis lessons this half term with Miss Valentine. We are doing very well and having lots of fun. We are learning to hit the ball to our partner. We enjoy all the different games that we play.
Category: Year 2 Blog
In science this term we are investigating materials. This week we had a treasure hunt in class to find objects made of out lots of different materials - plastic, wood, metal, fabric and others. We found objects for every material and described their properties using new words like transparent and…
Category: Year 2 Blog
Science
We've had a great day at Martin Mere today! We saw lots of ducks, geese and swans and enjoyed pond dipping and bug hunting in the woods. We also loved feeding the birds, playing on the playground and visiting the shop!
Category: Year 2 Blog
This afternoon we went to visit our new school library and look at some of the wonderful new books. We enjoyed sitting on the bean bags and reading stories like Superworm and Put your finger in the jelly, Nelly. We've got lots of lovely books and we're looking forward to visiting it again…
Category: Year 2 Blog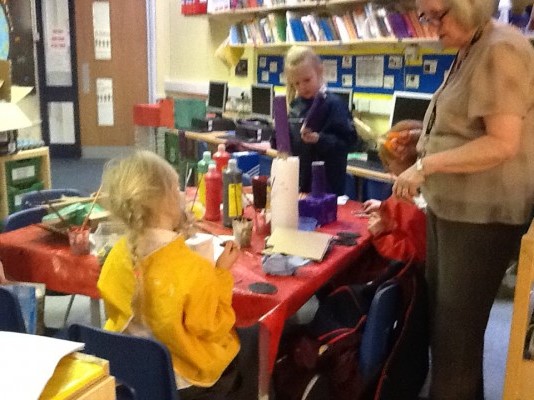 We made our model vehicles today. It was messy but lots of fun, we followed our designs very well and they turned out really well. We are looking forward to taking them home after the holiday when all the paint has dried!
Category: Year 2 Blog