In science this week we have been using magnets. We found out magnets don't have to touch something magnetic to attract it, they can attract some metals through paper and two sides that are the same repel each other.
We also found out that not all metals are magnetic.
By Year…
Category: Year 3 blog
Today we were making different pop ups to see what we want to put in our own pop up books. One of them was a window flap and the other one is called concertina. In this picture I am cutting the window flap accurately. It was fun and a little bit scary but we followed rules to stay safe.
By…
Category: Year 3 blog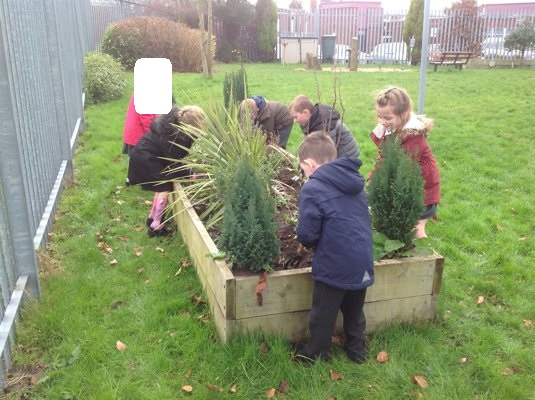 Year two went out to do some gardening this week. Our topic this half term is all about growing plants and we want to get our planters in the memorial garden ready to sow some seeds soon. We have lots of weeding to do first though! We could see different signs that spring is here too, such as…
Category: Year 2 Blog
Today we have celebrated World Book Day! We dressed up as our favourite book characters. We have been around all the classes in our school and have heard about different authors and books. We have enjoyed ourselves a lot!!
By Kaitlyn and Shelby
Category: Year 6 Blog
We all came to school today dressed as our favourite book character. We have shared stories with each other during the day.
Category: FSU Blog
This week we looked at how far our emojis travelled. We got 195 shares and we found the emojis travelled all over the UK, including England, Ireland, Scotland and Wales. They also travelled to many different countries around the World. The orange stickers show how far the emojis travelled in the…
Category: Year 3 blog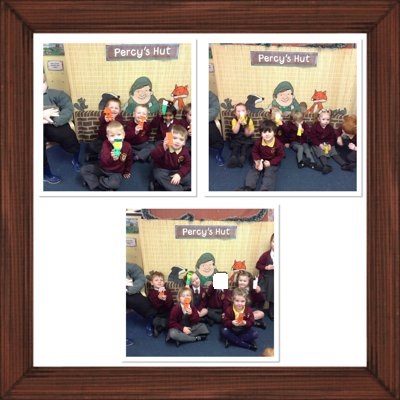 We have been learning about Percy the Park Keeper. We made a large Percy to sit in his hut as part of the role play area. We then made our own animals and mini Percy from a cardboard tube, paint and paper. We had great fun and we are going to be doing some of the jobs that Percy does after the…
Category: FSU Blog
Today is Safer Internet Day. We made emoji faces and coloured them in. We are going to share the drawings on social media and see how far they can get over half-term. We think they will be shared 100 times and lots of people in England could see them. If you see them, please share!
By Leah and…
Category: Year 3 blog
Today we have been looking at differences between our local area and a city in India. We pretended we lived in India and had to make paper bags to sell to survive. They were very tricky to make and we realised we are very lucky to live in Skelmersdale.
By Year 3
Category: Year 3 blog
Last week we went on a trip to Skelmersdale college. We looked at photographs of Skelmersdale a long time ago. On our way there we took photographs of the things we saw. We really enjoyed it. It was lots of fun.
Maisie and Hanna
Category: Year 3 blog
This week we have been very, very, very busy! On Monday we started practicing for our sats. Our first practice sats paper of the week was maths arithmetic. It was last years ACTUAL Y6 SATS Test.On Monday afternoon we started to look at the heart and circulatory system. We found out that your heart…
Category: Year 6 Blog
Today we were feeling things in the Memorial Garden like trees, rocks, dens, mud, soil, and the outdoor classroom. We were writing adjectives to help us add description. Everyone enjoyed it.
By Nathan and Thomas
Category: Year 3 blog